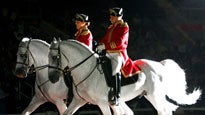 On Sale 12/16/10
World Famous Lipizzaner Stallions
Fri, 01/14/11
Birmingham, AL
BJCC Arena
http://www.ticketmaster.com/
Head on over to
http://www.modnique.com/
to see what great deals they have on BCBG, Lucca Couture, Idol Radec, Ed Hardy, Techno Master & Techno Com, Chimento, Gold & Pearl Jewelry, Rock & Republic.Refer a friend and get a $5 store credit!
HOT!* FREE Excedrin Products (New Offers!)
Head on over here
http://www.coupons.com/couponweb/Offers.aspx?pid=15493&zid=yn07&nid=10&varb=174&bid=alk1217171221ecc54681e5717
and click om "healthcare"to get the FREE Excedrin Extra Strength and Excedrin Mograine.
FREE Aveda Trio Pack Sample (1st 5,000!)
Head on over to the Aveda Facebook page, "Like" them, then click on the "Free Sample" tab to score a FREE Trio pack sample of Smooth Infusion Shampoo, Conditioner and Style Prep Smoother! Hurry – only available to the first 5,000!
http://www.facebook.com/Aveda
*Allow 3-4 weeks for delivery.
Up to 85% off on eeBoo games, Timi & Leslie strollers and Jacadi fragrances
http://www.totsy.com/
4 Million FREE Glad Trashbags
Check this out: Glad is giving away 4 million FREE Trash Bags in order to help everyone clean up for a good cause!
"Whether you're cleaning up a park or facilitating a food drive, you can help address the toughest challenges in your community with the help of the GLAD Bag Bank. You provide the idea, volunteers and inspiration, GLAD will provide ForceFlex® trash bags."
http://www.glad.com/trashbags/bagbank/
http://www.facebook.com/Iams
*HOT* Coupon for FREE Avocado
FREE Avocado Coupon
Go here
http://www.printablecouponfeed.com/avocadosfrommexico/25798
and print a coupon for a FREE Avocado from Mexico. I could eat Avocados all day everyday! YUMM!
Send a FREE Card To Our Troops
This is really neat. Xerox is sending printed postcards drawn by children to our Troops overseas. Here's what you need to do:
Go to
LetsSayThanks.com
Pick a postcard
Add a message, your name and hometown, hit send
Xerox will print the card and send it to our overseas military personnel for FREE!
Free Sample of Skoopz Natural Sweetener
Try a free sample of Skoopz Natural Sweetener! Click here
http://skoopznatural.com/
and then you'll click on a black tab on the far right side of their page that says "Free Trial".
Walgreens: Front Page News with Santa
Walgreens: Front Page News with Santa
This is really cute! You can upload your child's pic (or your own, hee hee) and put it on the front page of the North Pole News with Santa. Once you're done you can email it and share it with your loved ones.
http://www.mdmgames.net/npnWalgreens/
Help share the gift of play with children in need.
"Spread the word and help share the gift of play with children in need! Fisher-Price® has pledged $100,000 in toys to Gifts In Kind International, an organization that will distribute these toys to children's charities across the country. Ask your friends to "Like" us and nominate a children's charity from their communities!"
http://www.facebook.com/fisherprice