Head on over to
http://www.modnique.com/
to see what great deals they have on Five Four, Black Orchid, My Blankee, Adee Kaye, Pulsar, Lez'Oro, Ed Force, Valentino, Le Gioie!Refer a friend and get store credit!
Your daily deal BIRMINGHAM presented by Living Social
Azia Medical Spa
Two IPL Photofacials, Two Ultrasonic Oxygenating Facials, or Two Microdermabrasions with Sensi Peel for just $ 99
1 Deal Location
153 Narrows Parkway
Suite 201
12 Days of Whataburger, Day 6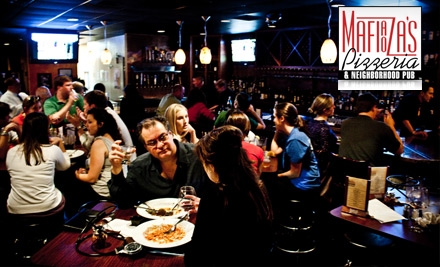 Company Information:
MAFIAoZA'S
website
Locations:
2 Dexter Ave.
Birmingham, Alabama 35213
Biggest Christmas Sale: Shop Over 250 Power Hour Specials!
Holiday Blowout... 70% OFF! AND 20% OFF Cold Weather!
Use COZY20 AT CHECKOUT TO GET YOUR 20% OFF ONLINE!
Viewpoints Promotion - Write Reviews and Get Dinner on Us
By now your leftover turkey is probably gone - along with your desire to cook. As a thank you for writing reviews, we're offering our members a chance to earn a Restaurant.com Gift Certificate. Each participating member will be able to qualify for either a $25 or a $50 Restaurant.com Gift Certifictate based on participation.
Write 10 qualifying* reviews and get a $25 Gift Certificate. Or, write 20 qualifying* reviews, and you'll get a $50 Gift Certificate. This is a limited time offer, so Start Reviewing Now!