Head on over to
http://www.modnique.com/
to see what great deals they have on Rock & Republic, Eterna, Morellato, Lancaster.Refer a friend and get store credit!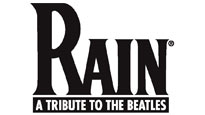 If you are a Beatles fan like me than you have to go see this tribute next year.Here are the details:
On Sale 11/19/10
Rain: a Tribute To the Beatles
Wed, 03/02/11
Birmingham, AL
BJCC Concert Hall
your daily deal BIRMINGHAM presented by Living Social
Alabama Wholesale Diamonds
$100 to Spend on Jewelry, Watches, or Repair for $ 50
1 Deal Location
1820 Tin Valley Circle
Birmingham, AL, 35235
AEROPOSTALE
Starts Today... Friends & Family 30% Off Everything!
Use promo code AEROHOLIDAY at checkout!
$25 for $50 Worth of Online Clothing and Accessories from American Apparel
.
http://click.e.groupon.com/?qs=a1cb1f38bdba00414691232a3bfcf986c5b2bfc8e51f0ea81e7cf66fdf808eccc17efdd828c4084d

If you shop Oldnavy.com then you need to take advantage of the 30% off deal they got going on!If you spend $75 or more enter SAVEBIG at checkout to save you some money!
Just click the "Get A Sample" button on the Costco Web site and answer a few questions. The site asks for your membership I.D. but as of now, you don't have to be a Costco member to enter, so leave that portion blank.