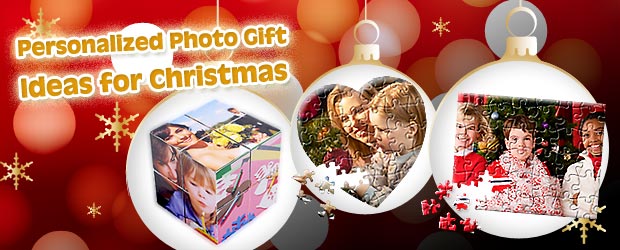 The cold weather and dark skies are just a couple of signs that Christmas is almost upon us. With the big day coming up, getting your Christmas shopping completed will be on everyone's agenda. However, if you are afraid of the mass crowds and lines, we are here to help. On show today, we have two variations of your standard photo gifts, in the shape of a magic photo cube and jigsaw puzzle sets.
Use these gifts as an alternative to your framed photos to put your best pictures on display. Our puzzle sets are available for $5.99 with magic cubes discounted at only $8.99. All prices includes free shipping, and there's no limit on how many you can get!Use promo code
CUBEPUZZ
at checkout
artscow.com

Veterans get 10% off there order today.Go here
http://www.dollargeneral.com/veteran/Pages/landing.aspx
for more information!

Head on over to
modnique.com
and see what great deals they have on Ed Hardy, Allen & Allen, Lancaster, Paris Hilton, Le Gioie, Dyrberg/Kern.You can always refer a friend for store credit!
your daily deal BIRMINGHAM presented by Living Social
Snapper Grabbers Seafood Market
$20 to Spend on Seafood for $ 10
1 Deal Location
521 Montgomery Highway
Vestavia, AL, 35216
AEROPOSTALE
Starting Now... Extra 30% OFF on Holiday Clearance!
Use promo code
NOVCLEAR

at checkout!


$15 for $30 at Wee-Peat Boutique in Greystone on Hwy 280



VALUE:$30 DISCOUNT:50% YOU SAVE:$15
Birmingham, AL 35242-2301
This Weekend Only! Take $25 Off Orders of $100 or More!
I love our Groupon.com deal today becasue I love American cookies!
Head on over to Groupon.com to check it out!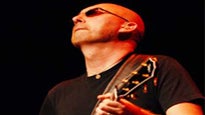 Nothing like a good old sweepstakes to get the blood boiling. Win $5,000 or one of several other weekly prizes through Saucony. Hurry, this one ends 11/15/10!
http://www.saucony.com/store/SiteController/saucony/staticpage?content=ViZi-PRO_saucony&CID=banner-ValuClick-ViZisweeps

Get a BOGO Free Gold Peak Ice Tea Coupon.
Free American Flag 'Support Our Troops' Lapel Pin
Veteran's Day Special: 1SaleADay is offering a Free American Flag 'Support Our Troops' Lapel Pin With Flashing Red, White and Blue LED Lights, includes Free Shipping!
http://www.1saleaday.com/
Retail Price: $9.99
- Savings: (100 %) $9.99
= Total Price: $0.00
(the site told me to wait 20min so good luck..lol)(thank mojosavings)
WALMART
Wowza!!! Wal-Martis making Christmas inexpensive for America this year. According to an article in the New York Times -Wal-Mart is offering Free Shipping on 60,000 gift items! This is awesome as I'm sure other retailers may join in so they can compete. What do you think? Will it make you more likely to shop Wal-Mart online?
NEW YORK TIMES: Wal-Mart Says 'Try This On': Free Shipping
Starting Thursday. Wal-Mart Stores plans to offer free shipping on its Web site, with no minimum purchase, on almost 60,000 gift items, including many toys and electronics. The offer will run through Dec. 20, when Wal-Mart said it might consider other free-shipping deals.(thanks mojosavings)
Disney's A Christmas Carol $10 Off Coupon – Get It For As Low As $7.96
The current pre-order prices for 4-Disc Combo Pack are:
Toys 'R Us: 34.99
Best Buy: 27.99
Target: 34.99
Wal-Mart: 27.96
There are also two different rebates available for this movie. The first one is a $5 mail in rebate which you purchase two Kernal Seasoning productshttp://www.kernelseasons.com/MovieNight.php. The second rebate is for $10 when you buy a fresh or frozen whole Butterball turkeyhttp://www.butterball.com/savings.
Thanks for info goes to, Free Snatcher
So, if you use the coupon and rebate for the Buterball Turkey and buy A Christmas Carol at Wal-Mart or Best Buy, your total would be only $7.96 – Sweet!!!!(thanks mojosavings)
Toys R Us
This would sure come in handy for the Holiday/Christmas wouldn't it? From 11/11/10 - 11/18/10, JC Penney will be giving away $500 Gift Cards each day!!! Head over and enter the JC Penney $500 A Day Giveaway.
There are (4) Ways to Enter:
1) Go HEREhttp://www.jcp500.com/default.aspx and fill out the form.
2) Text WIN to 527365 (standard text message rates apply).
3) Mobile Phone Advertisment – if you get internet on your phone and see the ad..click on it and follow the directions.
4)Visit http://www.jcp500.mobi/ from your WAP (Wireless Applicaton Protocol) enabled wireless device and follow the instructions provided.
(thnks mojosavings)

Shutterfly has a neat little promo right now where you can get free shipping and five of your friends will get free gifts!
How to work your MoJo:
1) Sign up for a Shutterfly account, if you don't have one already.
2) Click on this Tell-A-Friend Link and email five of your friends a free gift from Shutterfly. They will receive a free 20-page 8×8 photo book with hard photo cover, 10 free 5×7 flat stationery cards, 10 free 5×7 folded greeting cards, 101 4×6 prints or $10 off an order!!! If they are existing Shutterfly customers, they will receive 10% off an order.
3) Once you have emailed your friends, you'll receive free shipping on any order!
Offer expires November 22, 2010.
(Thanks, Money Saving Mom & Common Sense with Money,mojosavings)

Text NTC to the number 70734 to get a free sample of Taster's Choice. You will receive a reply text to fill out your shipping information. This offer is available to the US, while supplies last. Standard text rates apply.

(Thanks, The Freebie Blogger&mojosavings)



Crocs is at it again with yet another sweet deal! Currently, you can score these ABF Single Molded Flip and/or these ABF Flip Men's for ONLY $7.99 shipped (originally $19.99)! Just add as many pairs as you'd like to your cart and use coupon code CROCSSURVEY which will reduced the cost of each pair purchased to $7.99! Plus, stack with coupon code secondchance to snag FREE Economy shipping. *Note: The FREE shipping will not show up until the final order page. Wouldn't these make great stocking stuffers?http://www.crocs.com/ (thanks hip2save)




Wow! If you have a Leapster fan in your household, then you may want to snag this awesome offer from RecycleBank. Today and tomorrow only, you can score a coupon good for $10 off 2 Leapster Explorer games for only 25 RecycleBank points (this same coupon is normally 100 RecycleBank points so this is a 75% savings!). And just a reminder, if you have an old Leapster, Leapsater 2, or LeapPad, consider sending it to RecycleBank to be recycled and you can snag up to 250 RecycleBank points!http://www.blogger.com/goog_548976583

Not familiar with RecycleBank?! RecycleBank partners with cities and haulers to reward households for recycling; households earn RecycleBank Points that can be used to shop at over 1,500 local and national businesses. Currently, you can earn 20 RecycleBank points just for signing up to join (this offer is good for NEW registrants only). Once you have signed up you can use your points to purchase high value coupons for groceries and/or discounts at online stores. After signing in, click on the Get Rewards tab and you'll be able to start scrolling through the rewards they have available on the left hand side.
https://www.recyclebank.com/signup/registration (thanks hip2save)




Happy Veterans Day!Thank You,fpr everything you do for us!Here are some Veterans freebie I founf on the web and other blogs!THANK YOU FOR YOUR SERVICE!

*24 Hour Fitness: Veterans, active duty or reserve military can work out for free from November 8-14. See your local club for more details.http://www.24hourfitness.com/non_member_home.html


*Arby's: Veterans and active military can snag a FREE hot Regular Roast Beef Sandwich during regular business hours today, November 11th. You must be in military uniform or have US military ID. Keep in mind that this offer is only valid the in the following states: OK, AR, MO, KS, IL (greater STL area only) & CO (Colorado Springs/Pueblo).
*Applebee's: Veterans and active duty military can snag a FREE entree from a special menu on Thursday, November 11th. Beverages and gratuity not included.http://www.applebees.com/vetsDay/

*Bed & Breakfast Promotion: Veterans and active duty military can snag a FREE night's stay at select bed & breakfasts on Wednesday, November 10th.http://www.bnbsforvets.org/participants.html

*Brides Across America: Nationwide Military 2010 Wedding Gown Giveaway Event from November 9th-13th (varies depending on location). If you are military bride, you can snag a free bridal gown in select areas if you meet these criteria.http://www.bridesacrossamerica.com/Home_Page.html

*Chili's: Veterans and active duty military eat free with proof of military service from a special menu on November 11th.http://www.chilis.com/images/fb/veteransday/CUS%2010-053B%20VetDayMenu.pdf

*Dollar General: On November 11th, all veterans, active duty military, National Guard and Reserve, and their immediate families will receive a 10 percent discount at Dollar General.http://newscenter.dollargeneral.com/article_display.cfm?article_id=1714

*Golden Corral: Veterans, retired, active duty military, or those serving in the National Guard or Reserves can snag a FREE Thank You Dinner in Monday, November 15th.http://www.goldencorral.com/military/

*Hooters: Veterans and active duty military eat free from a special menu (up to an $8.49 value) all day Thursdsay, November 11th.http://hootersveteransday.com/register.aspx

*Hyvee: Veterans can snag a free breakfast buffet at any Hyvee supermarket with in-store dining on November 11th from 7AM-11AM. Some stores even have planned programs, displays, entertainment or other activities to go along with the breakfast; check with local stores for details.
http://www.prnewswire.com/news-releases/hy-vee-celebrates-veterans-day-with-free-breakfast-for-veterans-106547733.html
*McCormick & Schmick's Seafood Restaurants: Veterans can snag a FREE entree from their special menu on Sunday, November 7th. Space is limited and reservations are highly recommended!

*National Parks: Fee-free entrance day at more than 100 national parks that normally charge entrance fees on Thursday, November 11th.http://www.nps.gov/findapark/feefreeparks.htm

*Outback Steakhouse: Veterans and active duty military can snag a FREE Bloomin' Onion and a beverage (one non-alcoholic drink) on Thursday, November 11th.http://www.outback.com/pressroom/pr_101018.aspx

*Sam's Club: Veterans in need of mobility assistance can receive a FREE Hugo cane on November 10th, 11th and 12th (no Sam's Club membership is required).http://www.hugosalutes.com/

*Sleep Number Bed Giveaway: Today from noon to 8 p.m. CST, @SleepNumberSara will be hosting a Twitter event (using the hashtag #GiveVetsRest). Anyone who follows @SleepNumberSara, shares a story about why a particular current or retired military member deserves a better night's sleep using the hashtag, AND signs up for the Sleep Number online newsletter by including their story in the "How did you hear about us" section, is qualified to win a Sleep Number i8 bed from Sleep Number!http://twitter.com/sleepnumbersara

*Uno Chicago Grill: Veterans and active duty military can snag a free individual pizza or entree with the purchase of an entree or pizza of equal or greater price. No coupon necessary; just show up in uniform or with a picture of you in uniform or with a military or veteran's ID.http://www.unos.com/vet1.html

(Thanks, Savvy Spending, Savvy Spot, Ohio Coupon Connection, Cara, Melissa W., Coupon Cents Sisters, Combat Clippers, Stephanie, Tovah, Sisters Shopping on a Shoestring and Judy K.,hip2save,and mojosavings!)